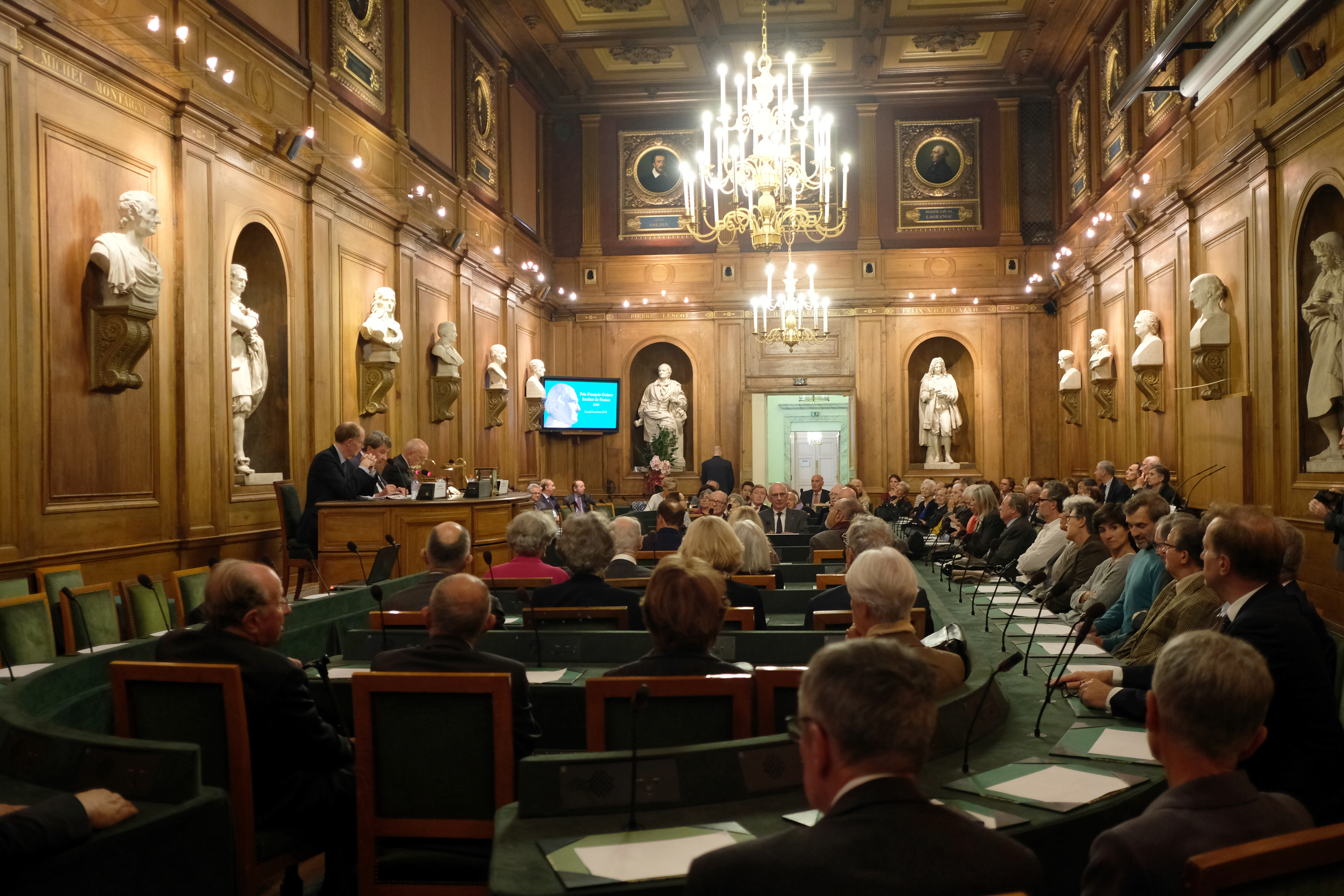 On October 8, 2018 the François Guizot-Institut de France Prize was awarded to Olivier Grenouilleau for his book entitled:
La révolution abolitionniste, Editions Gallimard.
(The abolitionist revolution), published in French by Gallimard.
"In this recent study of global history, Olivier Grenouilleau revisits the three principal dimensions of one very old subject: slavery. He looks at this subject through three lenses: first, chronologically, going back in time starting from the 18th and 19th centuries, sometimes all the way to Antiquity; second, geographically, looking beyond the Western world, to China, Japan and the Muslim worlds; and finally, thematically, going beyond the history of religions to focus on analyses of political thought and practice, geopolitics and international relations.
Far from being confined to Victor Schœlcher in France or the United States and the colonial Atlantic, the question of abolitionism covers a broad spectrum. If slavery has never been self-evident (had it been, the multitude of alibis that have been invented to legitimize it would not have existed), it was only from the end of the 18th century that men began to rise up in order not to reform or "humanize" slavery, but rather to abolish it.
The author shows that the profoundly revolutionary and largely forgotten character of the abolitionist project interacted with reformism in action. Abolitionism appeared among a few men who were engaged in international networks, and was then embodied in the creation of abolitionist societies, which, via Great Britain, would succeed in transforming it into a global crusade.
Although based on both secular and religious values, abolitionism had to be constantly justified on a practical level, in particular in the field of political economy. This was not without ambiguous relations between abolitionism and colonization, in the name of "legitimate trade"—with Africa in particular. In the end, Olivier Grenouilleau shows how the abolitionist project was able to go from a solitary struggle of a few individuals to a global phenomenon inaugurating an uninterrupted list of conquests in the name of human rights."
—————————————————————————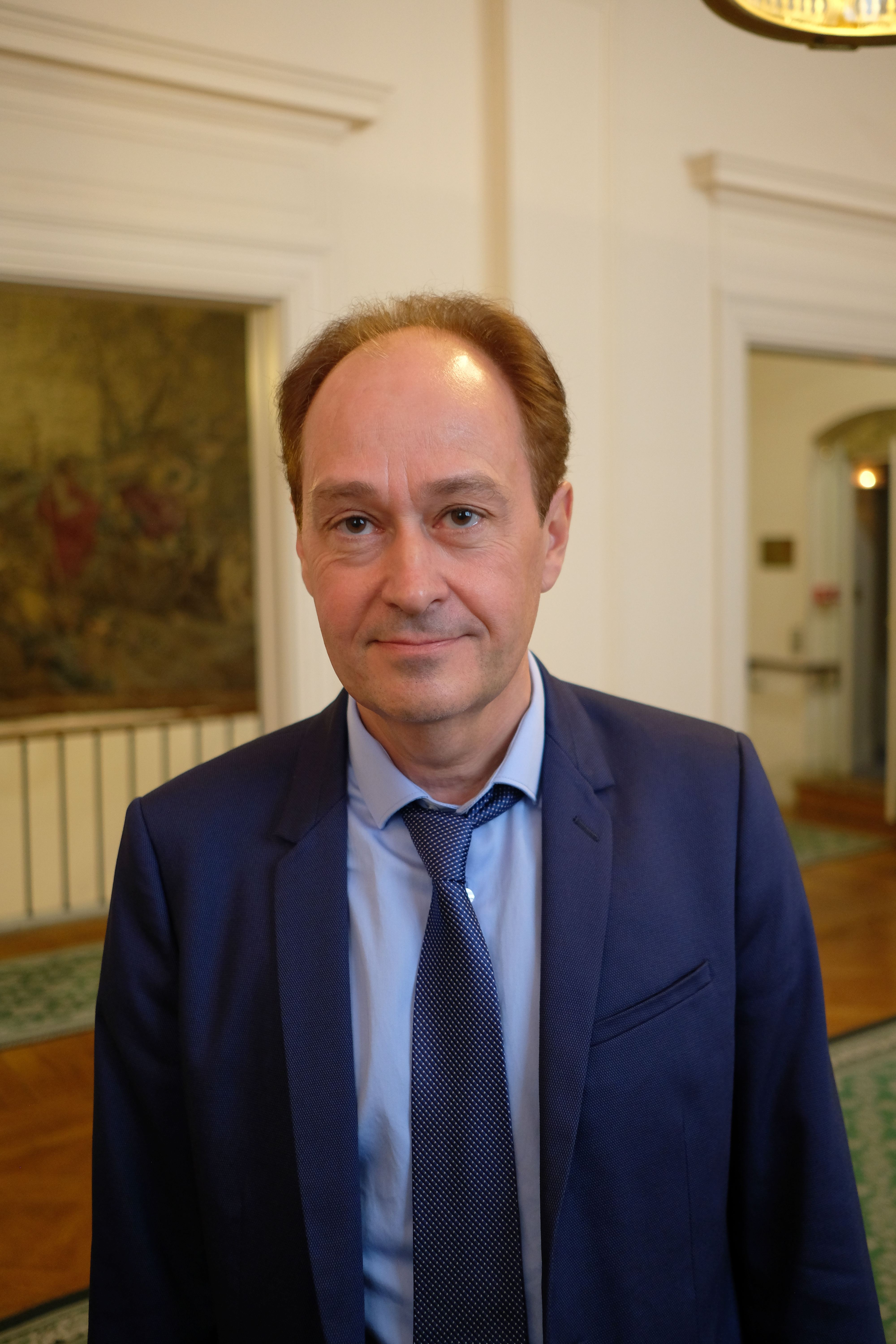 Olivier Pétré-Grenouilleau, born on 20 April 1962 in Rumilly (Haute-Savoie), is a French historian, specialist on the history of slavery, professor since 1999 at the University of South Brittany and since 2007 at Sciences Po Paris where he succeeds Jean-Pierre Azéma.
Since 1990, he has been studying the slave trade and more particularly the Nantes slave trade.
From 1999 to 2004, he was appointed junior member of the Institut universitaire de France. He was thus able to write a book that brings to the attention of French readers the many works carried out by American and British historians on the subject of the Slave Treaties. An essay in global history. This book reconsiders the subject of trafficking, in a global way, and in its different aspects:
• eastern trade ;
• intra-African trade ;
• western trade.
In 2009, he joined the History and Geography group of the Inspectorate General of Education.
He is also the author of many other books.
Listen to the speeches given during the 2018 prize ceremony (in French).

Read Xavier Darcos' speech, chancelier de l'Institut de France

Read Jean-Claude Casanova's speech, president of the jury and member of the Institut

Read Stéphane Coste's speech, descendant from François Guizot and president from the association François Guizot

Read Olivier Grenouilleau's speech, laureate from the Guizot-Institut de France 2018 prize