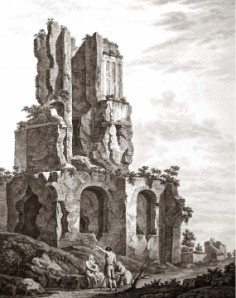 In 1869, in his eighties, Guizot wrote to a lady friend: "Personally, I like only the sun and the heat. Physically, I have been a southerner all my life".
In fact he only spent the first twelve years of his life in the south of France in Nîmes, 2 rue Caguensol, where his parents lived and where he was born on October 4, 1787. His family had been in the region for centuries, originating on his father's side from Saint-Geniès de Malgloirès and on his mother's from Pont-de-Montvert, two towns to the north of Nîmes.
The young François and his brother Jean-Jacques used to play in the garden of the little mazet owned by his grandfather at the foot of the Magne Tower, and it was here that he saw the Jacobins beaten down after the fall of Robespierre, the terrorists responsible for the death of his father André, guillotined in April 1794. In this respect, Nîmes did not leave him happy memories.
However, his attachment to his "native land" never wavered. Apart from his love of figs, aubergines and walnuts, throughout his life he maintained a solid network of personal and political friends in the Gard: the Deputies Daunant and Chabaud-Latour, long-standing friends of the Guizot family, Girard, the Mayor of Nîmes, and many others.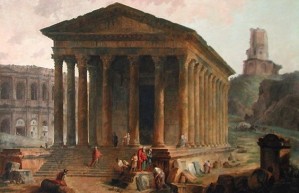 In 1849, it was in Nîmes that he would have liked to relaunch his political career. He tried to get his son Guillaume's career started there, who married  Gabrielle Verdier de Flaux, a young girl from a well-to-do local family, in 1860 in the Great Church of Nîmes. It was on this occasion that Guizot returned to his birthplace for the last time and spoke before the Académie du Gard, of which he had been a member for 53 years. In 1855, close to his father's old house, a street was opened and named after him, which still exists today. He declared that he was "appreciative of this gesture of remembrance from my homeland".